We are a proud partner of the world's leading manufacturer of precision optics, we combine technical expertise and innovative ideas into exceptional visual experiences. Prepare to be astounded by solutions that are much more than just lenses!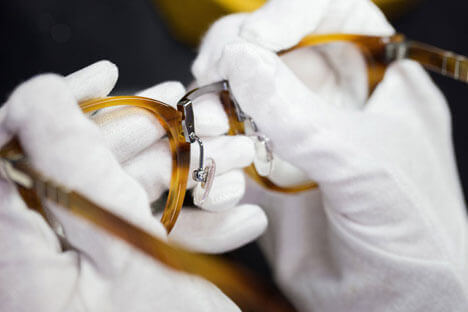 My Vision Profile
Determine your personal visual habits now and find your individualized lens solution.
My Vision Profile by ZEISS simply shows you with what challenges your eyes are confronted in modern life. In the end you will receive a recommendation – free of charge and without obligation – of what ZEISS lens solution is the right one for you.
We will measure your eyes and then provide you with professional advice on the best solution to your vision needs and lifestyle.
Creating a ZEISS lens requires cutting-edge technology, innovation, precision and a lot of experience. The ZEISS Miracles Trailer gives you an insight of the different stages in the process that ultimately enables people to enjoy natural vision with ZEISS lenses. Discover how your lenses are shaped by precision and technology
What is blue light and how can you protect your eyes from potentially harmful blue light? DuraVision ® BlueProtect lenses by ZEISS are specifically designed for people who spend their time in front of a computer, TV or tablet. The light filtering system blocks harmful blue-violet light, but allows beneficial light waves to pass through.
Polarized lenses reduce reflected light that irritates the eye. See how ZEISS polarized lenses work, and how they can help you see better through your daily activities – whether you're driving, skiing, relaxing at the beach, or playing sports. ZEISS polarized lenses come in a variety of colors to suit your style and offer 100% UVA and UVB protection.
Glare from oncoming traffic & streetlights can be a real hazard for drivers, especially at night. Watch how the new ZEISS DriveSafe Coating helps prevent perceived glare